NewYearCard_2014
2014年の年賀状。 This is original NewYearCard of 2014.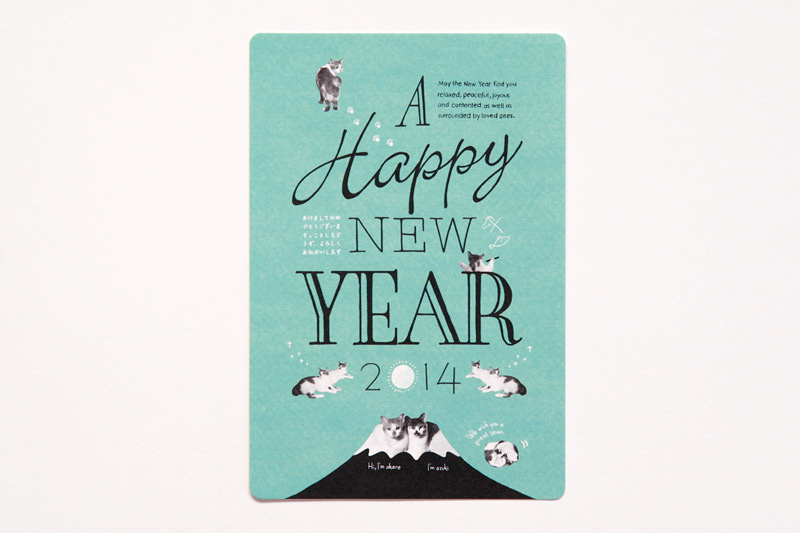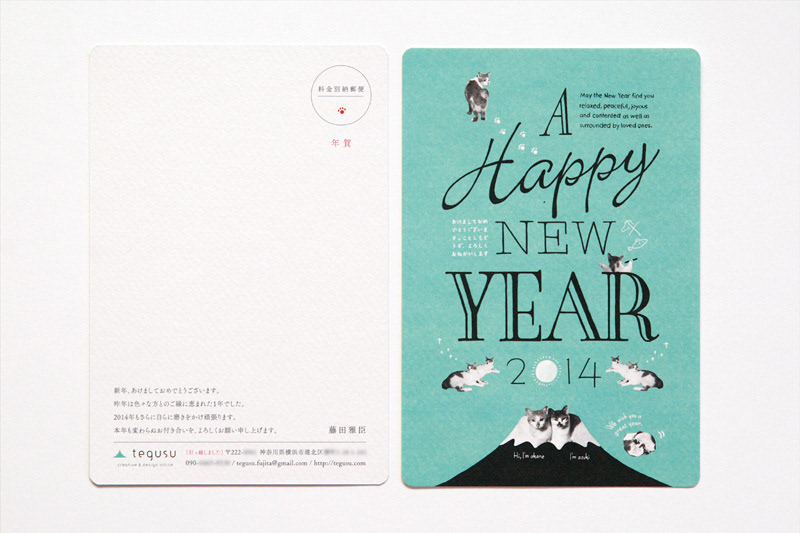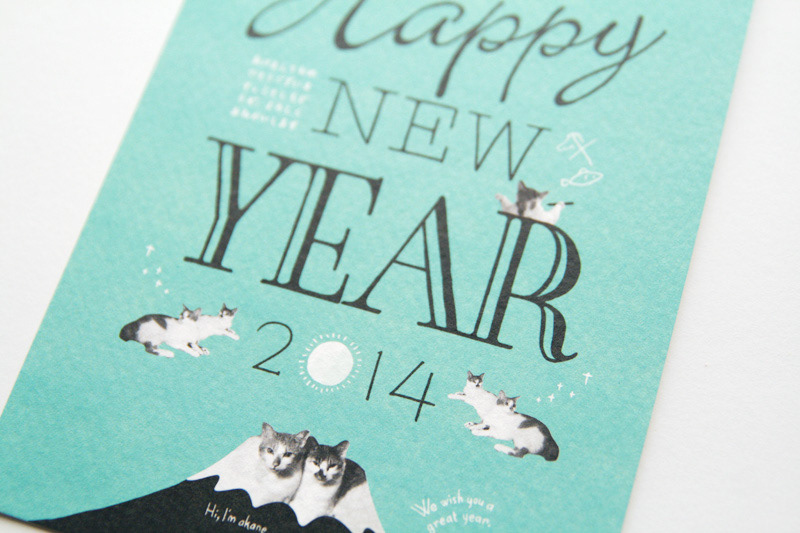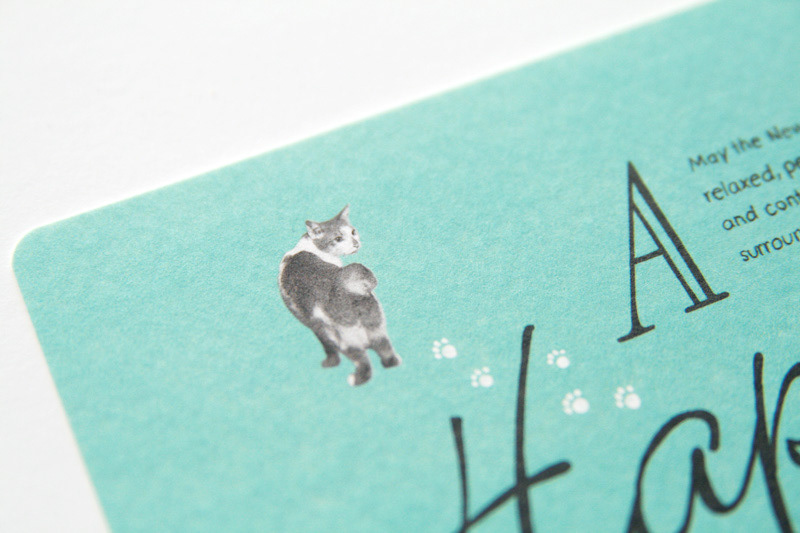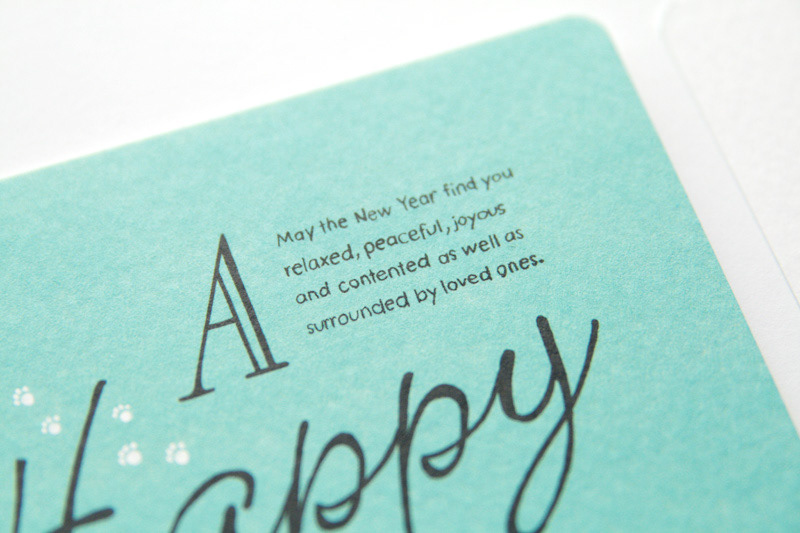 デザインスタジオのニューイヤーカードです。メインのタイポグラフィから細かい文字まで全て手書きで仕上げています。
This is a new year card designed by my studio. The card expresses the scenes where two cats as pets are moving around freely and the beginning of new year is described with a motif of Mt. Fuji as a Japanese symbol. All the lines from the main typography to fine letters are finished by hand-writing.