横浜市都筑区にある美容室「roost」。「センター南」駅から繁華街を離れ、自然に囲まれた住宅や公園のエリアに静かに店を構えている。今回私は依頼を受け、ロゴマーク、サイン、名刺・ショップカード・スタンプカード、リーフレットを制作した。
Roost, a hair salon in Tsuzuki-ku, Yokohama-city, is located in a quiet residential area with a park that is filled with nature and away from the downtown near the Center Minami station. At the request of the hair salon, we designed a logo mark, sign, business card, stamp card and a leaflet for them.
Art Direction & Design:Masaomi Fujita
Construction & Interior Design:YSK Design
"roost"の"O"のフォルムを生かし巣に見立てたロゴマーク。寝ぐらのような「安らぎ」を求めて訪れる場所、また「いつでも帰ってこられる」場所として、地域の人々に親しまれることを願いこのロゴマークを考案した。
Our logo for roost features Os that resemble bird nests. The logo represents our hope that the hair salon will be a place where customers can feel relaxed and at home, a place that customers want to go back to and a place loved by many people in the area.
"O"から顔を出し周りの様子を伺う鳥は、新しいヘアスタイルでお店から出る時の、少し不安でワクワクする気持を表している。roostに訪れた人が、いつも新しい期待に胸をふくらませ羽ばたいていけるように、というお店の想いを形にした。
The birds that are looking around, peeking out from the nests, express the anxiety and excitement people often have when they leave a hair salon with a new hairstyle. The logo embodies the salon's message that, with new hair, roost customers can be filled with new hopes and fly away to the future.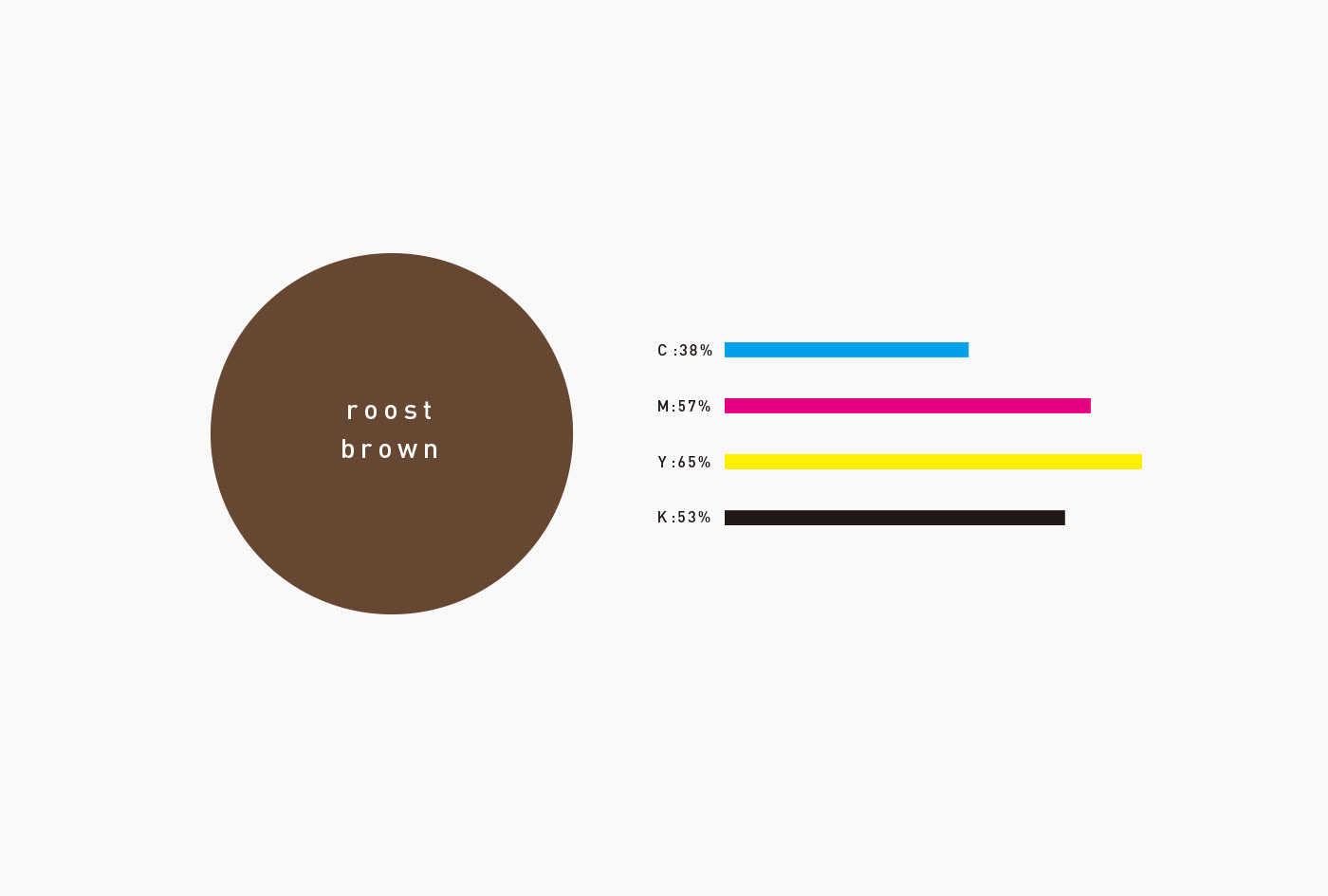 シンボル"O"の鳥にストーリー性を与えることで、ロゴの世界観に広がりが生まれ、様々なツールにも活用できる。この展開ロゴは店内のコンセプトボードへの使用を想定し作成したもの。
By giving a storyline to the birds in the Os, we succeeded to widen the meaning of the logo and making it applicable for various uses. This particular version of the logo was created for the use on the concept board in the salon. 
リーフレットには以前北欧で撮影した森の写真を使用。澄んだ空気と透明感が、お店のクリーンなイメージをより浸透させてくれるよう考えた。カードなどのツール類にも木の素材感を盛り込み、店名やコンセプトに擬えた「ナチュラル」なトータルイメージを提供できるよう配慮している。
For the leaflet, we used photos that were taken in Northern Europe, as we thought that the clear and translucent quality of those photos could emphasize the clean image of the salon. We also gave the salon's original cards and tools a wood texture in order to keep the overall design "natural".