湘南で注文住宅やリフォームサービスを展開する有限会社ウッドアースプレゼンツ。サービス名のロゴデザインのリニューアル、サービス展開におけるイメージカラーやモチーフのデザイン、名刺
・
看板や広告などのデザインを担当しました。
Wood Earth Presents is a company that provides custom houses and remodeling service in the Shonan area. I renewed the design of their logos which show a name for their service, chose image colors, designed the motif, and also designed business cards, signs, and advertisements and so on for the expansion of the company's service.
Art Direction, Design
:
Masaomi
Fujita
(
tegusu
)
注文住宅のサービス名である「
e
・
HOMES
」とリフォーム事業のサービス名「
Re
・
HOMES
」の二つのロゴを制作。直線を用いた男性的な印象があったこれまでのロゴを、女性にも受け入れやすいようなイメージにリニューアルするため、カラーの再定義や、フォントの印象の調整、「
e
」や「
R
」の笑顔マークのブラッシュアップ等を行いました。マークの口元には上向きの矢印のフォルムを加え、「向上させる」「作り変える」など、よりポジティブな意味が感じられるように作り変えています。
I created the logo of "e・HOMES," which is a name for their custom house service, and that of "Re・HOMES," which is a named for their remodeling service. Their previous logos had a masculine impression with the use of straight lines, and so I recreated them, redefining the colors, adjusting the impressions of fonts, and improving the smiley faces of "e" and "R," so that the logos will be more appealing to women. I put an upward-facing arrow to the mouth of each face to add a positive feel of "improvement" or "recreation."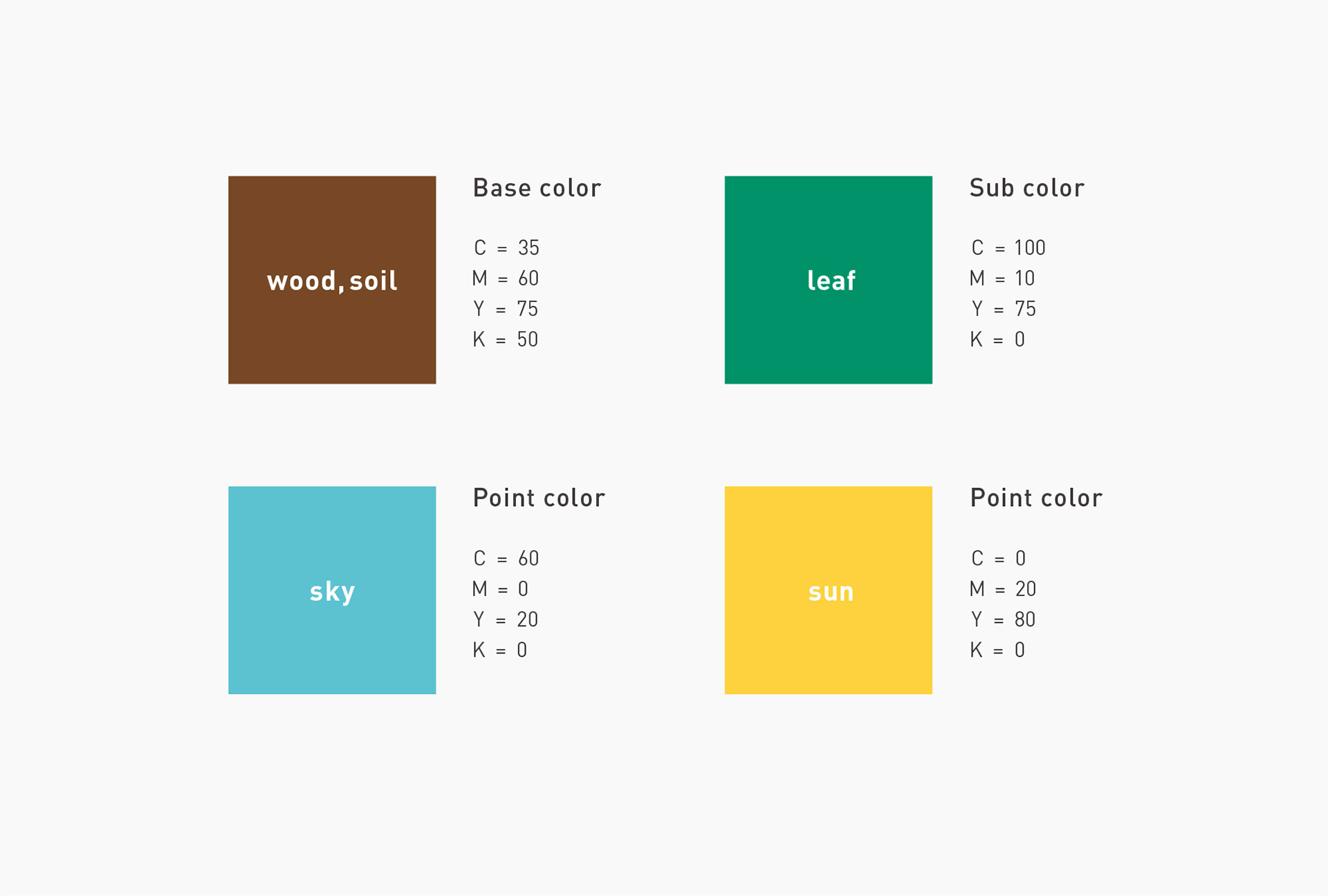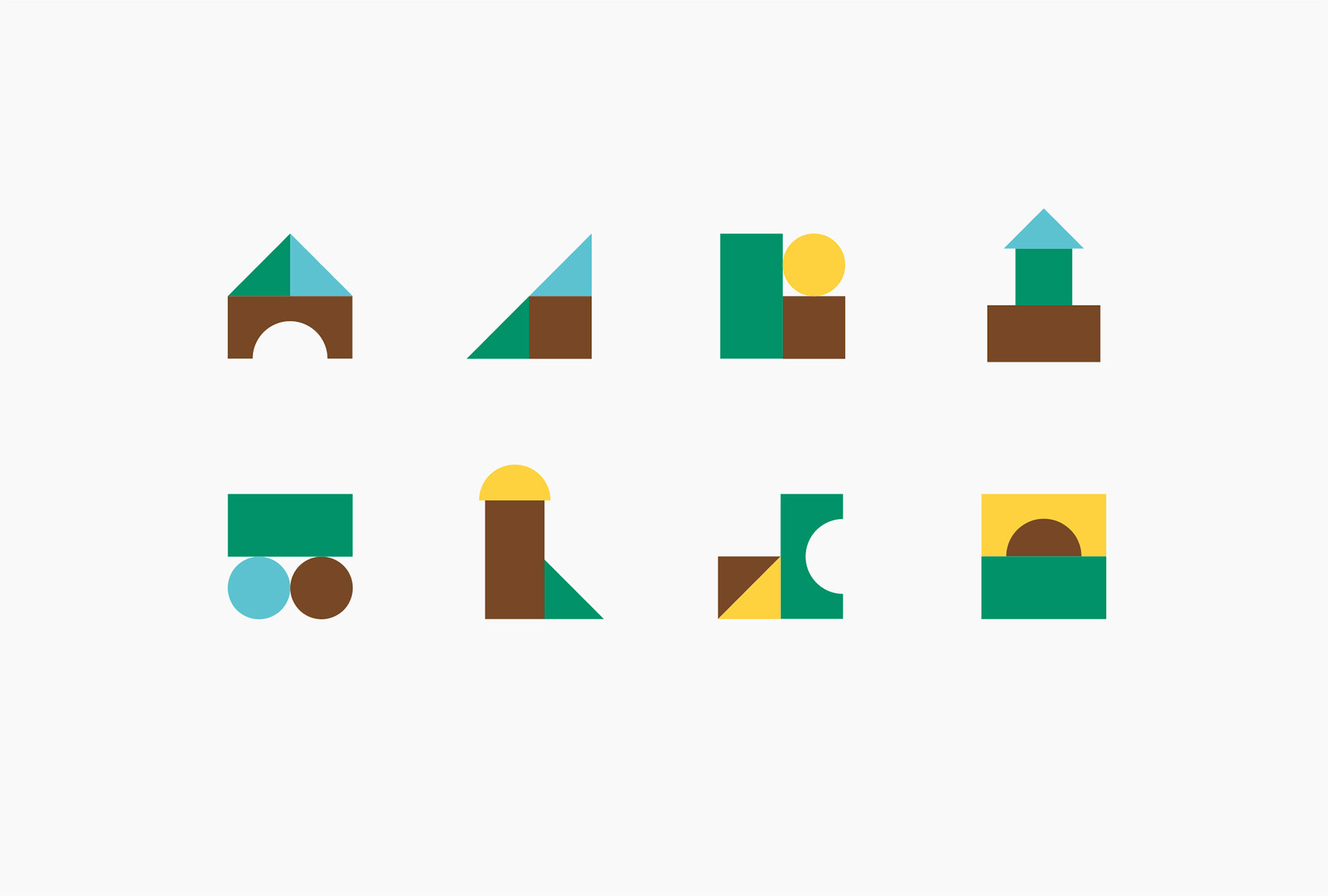 同社がこれまで「建築」をイメージして使っていた積み木のモチーフも、サービスロゴの変更に伴いカラーやフォルムを見直しました。「ウッドアース」という社名から、土、木、空、太陽など、自然に着想を得たカラー定義を行っています。さまざまな形に組み合わさった積み木のモチーフは、十人十色のこだわりの住宅づくりやリフォームを表しており、サービスのコンセプトを伝える役割として、看板や名刺、建設現場の広告などにも展開しています。
Also, I reconsidered the color and form of the motif of building blocks the company had been using, which was created based on the image of "construction," as well as the logos. Inspired by the company name "Wood Earth," I defined the colors based on images of natural objects, such as earth, trees, sky and sun. The motif of blocks built in different shapes represents houses built and remodeled with different motives and tastes of different people. As a tool to convey the concept of service, the motif is used in signs, business cards and advertisements in construction sites.
Sheet for construction sites/現場シート