京都府を拠点に、通信インフラ構築事業、エネルギーやICTソリューション事業、デジタルハリウッドSTUDIO京都の運営などを行う株式会社SAITO。「西都」から新社名「SAITO」への変更にあたってCIの見直しを行い、tegusuではVIの構築や新スローガンの策定、名刺・封筒・社章・社旗・制服などビジネスツールの刷新、WEBサイトのリニューアル等全般のデザインを行いました。
Based in Kyoto Prefecture, SAITO Co. Ltd. operates the communication network infrastructure business, the energy and ICT solution business and Digital Hollywood Studio Kyoto. Upon CI revision along with the change of its corporate name from "西都", Kanji spelling for Saito to "SAITO" in alphabets, tegusu performed VI structuring, new slogan formulation, business tools renewal such as business card, envelope, corporate badge, corporate flag, uniform, etc., as well as the overall design including its website renewal.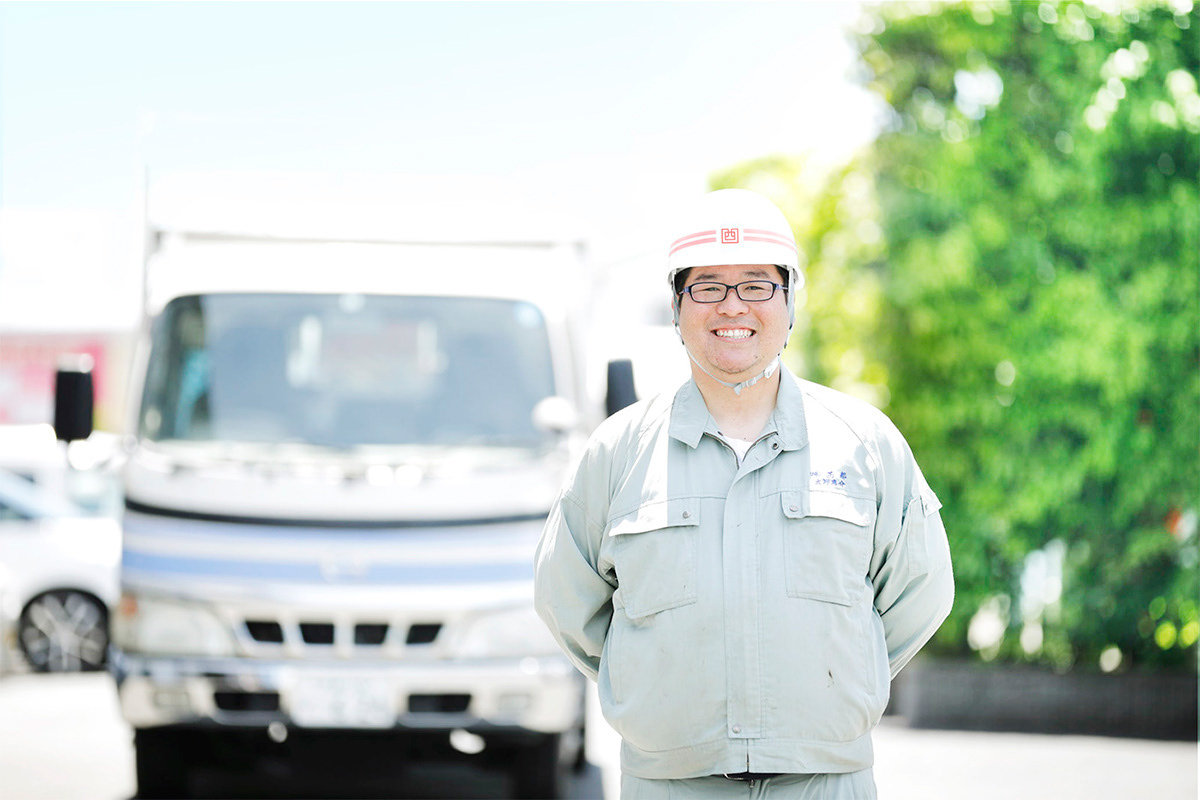 シンボルマークは、半世紀の歴史を未来に継承する意を込めて、旧社名「西都」から"西"の文字を受け継ぎ、デザイン化しています。つながる線は基幹事業である「通信」の象徴で、外側には「拡大・成長」を表す枠の重なり、内側には「個人・主体性」を表す"I"を内包しています。技術を核としながらも、それを生かす社員一人ひとり、つまり「人」の成長こそが自社だけでなく、社会の成長にもつながるという意志を伝えています。「I=私」がつねに主体的に行動し、より良い答えを導き出せる会社でありたい、という願いが込められています。
また通信事業が人と未来をつなげる仕事であることから、「結んでいるのは、ひと、みらい。」のスローガンを新たに策定しました。
The symbol mark is designed with a character "西" from the former corporate name "西都". The connected lines symbolize "network communication" as its main business. "Expansion and growth" are expressed with overwrapped frames on the exterior while "Individual and independence" are expressed with the letter "I" in the interior. The message suggests that what helps the company grow is the respective employees who make the most of the technology as a core competence, and it also comes down to the growth of the society. It is our hope that each of us take our own initiative to bring a better solution.
Also, since the network communication is a business to connect people and the future, a new slogan "Connecting people and the future" was newly formulated.
Creative Direction, Graphic Design

: Masaomi Fujita / tegusu Inc.
Copywriting

 : Sachiko Tsuchiya
Web Engineering

: Hirotatsu Kuwayama / Khiten Inc.
Photography

: Katsuo Takashima / Studio BAU
Motion Graphic

: Yu Kuramoto / tegusu Inc.
​​​​​​​
----------------------------------------
Check out our latest project :